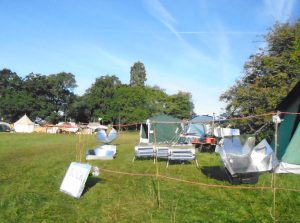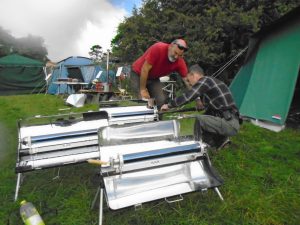 Solar cooking at the Green Gathering. We planned to build on the previous year with all kinds of ideas and small events planned. Its a four day festival of all things green and a fantastic, idyllic location. The festival is a large event run mainly on renewable power, meaning its subject to the weather. It rained the first two days, with bags of wind. The next two days were lovely with loads of sun, cloud too. Reasonable odds I guess, 'oh to be in England now that summers here' (Wales actually)?.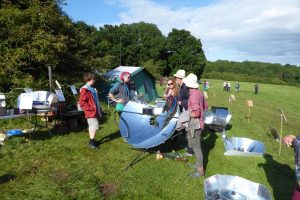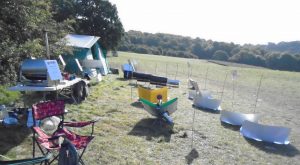 So we were hampered but we managed plenty of action – even during the rainy bits.
It was on a mostly sunny day we inaugurated the 'Great British Solar Bake Off'. In the right corner – the GoSun Grill , a big hitter from the US of A. In the left corner – the Low Sun Gorilla a lumbering beast from the jungles of England.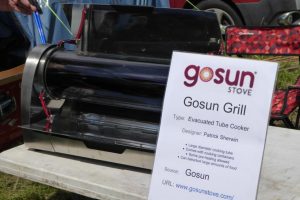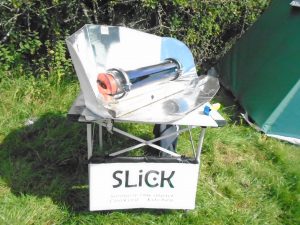 In a moment of calm twixt wind gusts I'd set up a cake mix ready for action, loading up the limey while the colonial contender warmed up for business. At some point later (when i remembered) the cakes got slammed down its hot, hungry mouth. Whack!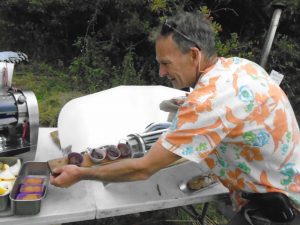 For For an hour and more our two challengers circled (around the sun) with the occasional sharp movement (into solar focus), Kapow! Our clashing cookers sweated and steamed in the sun, nothing blew over, spectators cheered, clouds swept in. All while we did some other stuff (its not exactly high maintenance).
Our dedicated cake testers were drawn from passing crowds on the main pathway to stage one. Something free at a festival? no problem. Our judges were finely tuned taste and texture experts, but with little to no knowledge of solar baking. Look at these faces…the drama is palpable, you could cut the cakey atmosphere with a knife.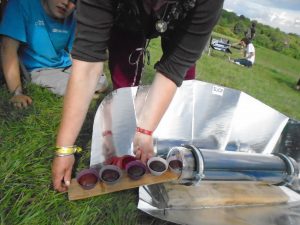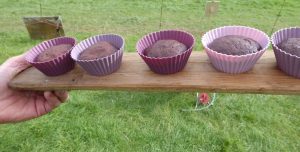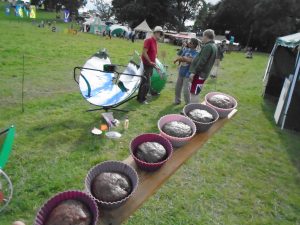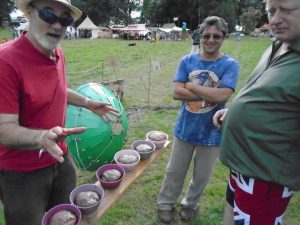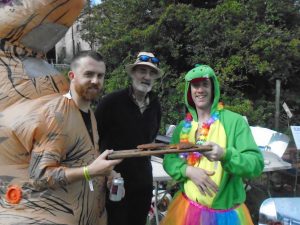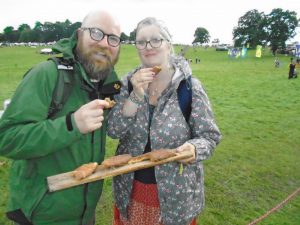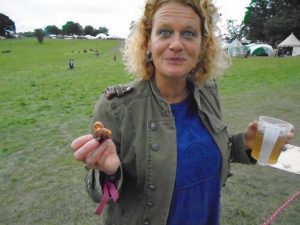 So the moment of truth came in the clash of titans (please excuse the hyperbolics). The verdict was out. Who was the winner of the Great British Solar Bake Off?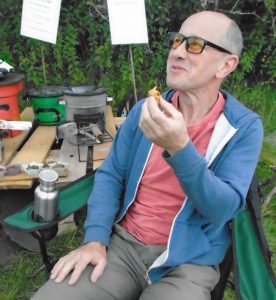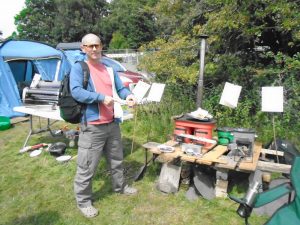 Tasty, brown, well textured and juicy the cakes of the mighty GoSun Grill took the trophy. The British cakes were too burnt. King Alfred wept a tear as the Low Sun Gorilla stumbled home (not far), battered and bruised, down but not out, to try and try again. See you next year for the next British solar bake Off 2018.
(On the other hand all the cakes got ate, me, I like em crispy!)
Author Stewart Maclachlan – SLiCK UK (Developer of Low Sun Gorilla)