December saw a lot of thick cloud, so with the shortest day just passed it was great to catch some morning sunshine on 23rd December – five hours, according to the local weather station at London's Heathrow Airport – A feast of sunshine perhaps?.  Is solar cooking even possible at this time of year? I loaded our SLiCK SM70 with seasonal snacks.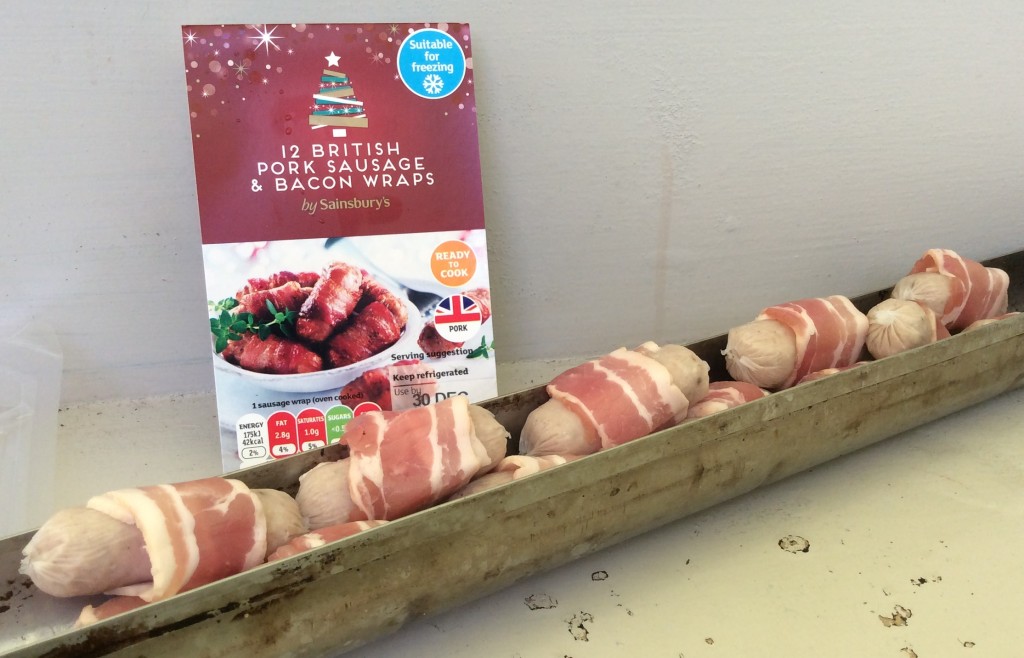 Bacon wrapped sausages ('pigs in blankets') are a full fat Christmas snack that fit easily into the cook-tray.
Starting at around 9:30am, under a low sun the sausages cooked up nicely. I let them crisp up, nearly burnt, the way I like them. It took just under 2:00 hrs to get them ready, left in the clear sun. No stirring, No hassle, No grease in the kitchen.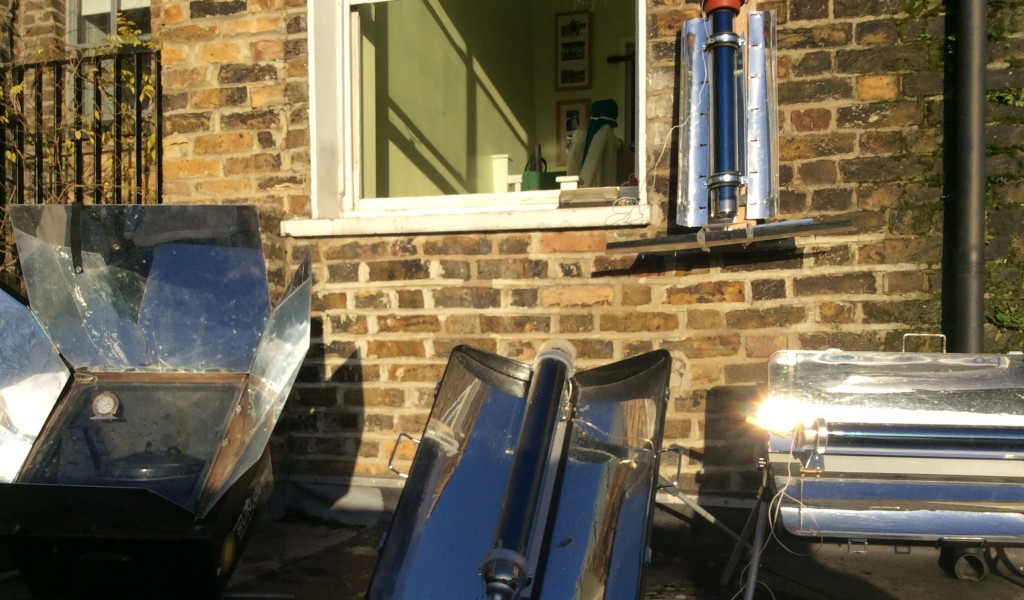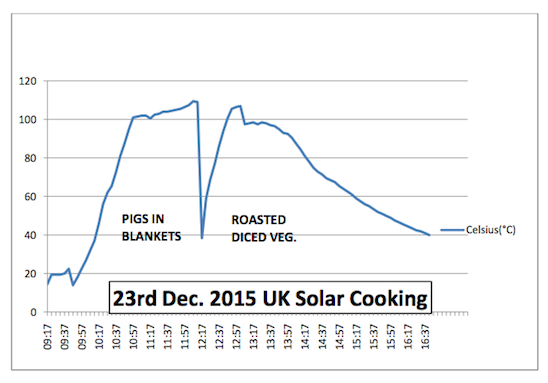 You can see from the graph on the left that the tube interior temperature stayed over 100C for some time and steam was seen venting – the smell of cooking bacon. With the main course finished it seemed a shame to waste that delicious sunshine – and leftover oil, so I set up some diced root vegetables for a secondary roast. The sun vanished around 1:00pm. I ate the the 'pigs in blankets' with fresh bread at midday, and the roast veg went down at tea-time with pickle. I was delighted to see (and taste!) what a SLiCK SM70 evacuated tube solar cooker can do on a UK mid-winters day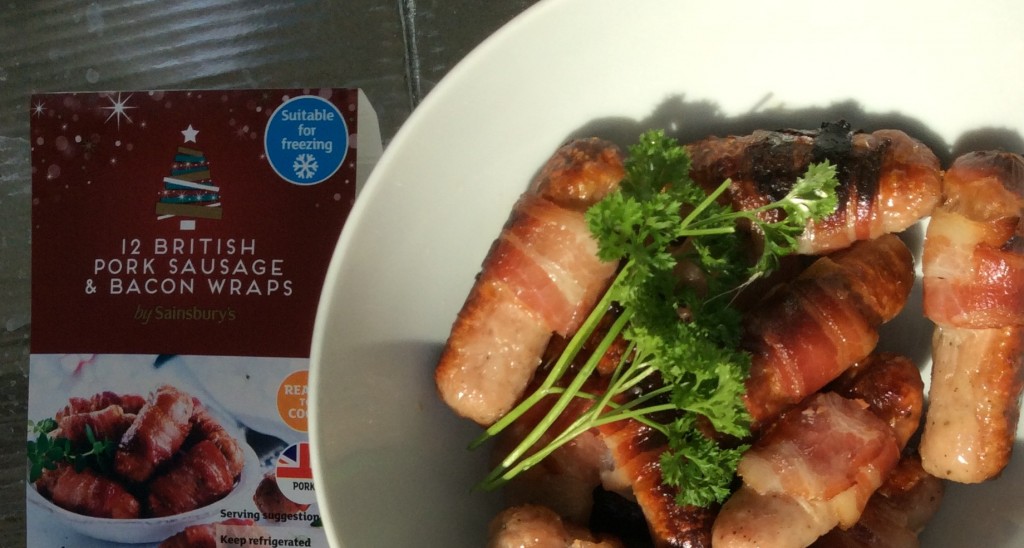 . If the sun's shining, you're cooking!
You can use all types of solar cookers during a UK summer season. Less powerful devices don't work well during our winter due to heat loss, low sun angles and power. Standing in the cold attending a solar cooker is also an issue. Our SM70 was unattended during this session. I left it, went out swimming for an hour and came back starving – they didn't last long!
Author Stewart MacLachlan, SLiCK