We were pleased to get an invitation to the CONSOLFOOD2016 Solar Cooking conference, at the University of the Algarve in Portugal.  The conference theme was 'advances in solar food processing'.  January is the wrong time to find sunshine in Europe, but Faro is a promising location.  Professor Celestino Ruivo organised this event. He's an enthusiastic user, teacher, and advocate of Solar Cooking.
We rarely meet other solar cooks in the UK, so we're used to explaining the basics.  At this conference, the opposite was true.  We were surrounded by knowledgeable enthusiasts from around the globe.
Our own presentation was about the durability of evacuated tubes, like the ones used in our SLiCK SM70.  We explored the range of possible reasons for tube breakages, using data from the past year.  You can download our paper Here, and our slide presentation Here.
Interested solar cooks can learn a lot by browsing the conference material – a good summary of the current state of the art.  Several new solar cooker designs are shown, but the most exciting advances have been in the use of phase change materials to store solar heat energy so cooking can take place after dark.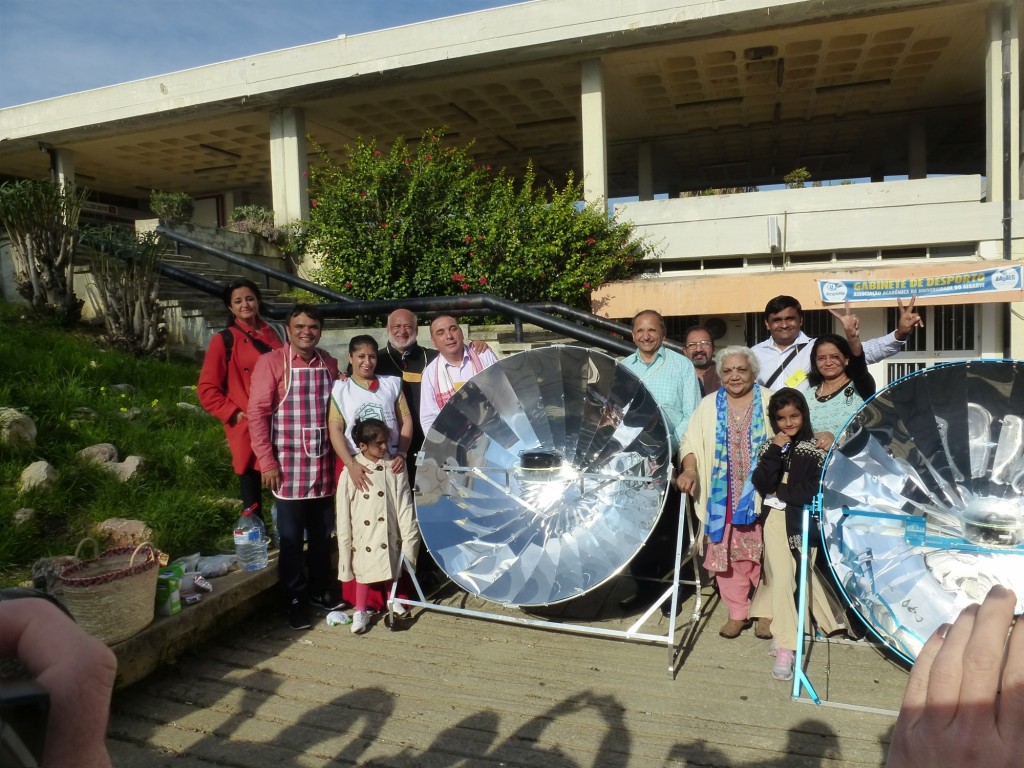 Outside the lecture hall was the biggest demonstration of solar cookers we've ever seen. All types: panels, boxes, parabolic dishes, low cost, and high cost, including the excellent SolSource unit.  Our SLiCK Sm70 was the only commercially available vacuum tube food cooker on show, and it was our pleasure to bring this along to demonstrate the power available, even under the partially cloudy January skies. Unsurprisingly ,this great display made it onto local TV.  We would like this kind of interest from UK TV, too, and we hope to achieve this soon.
CONSOLFOOD2016 was not a stuffy 'academic' event.  There was plenty of humour at the conference, and great music from Solar Punch (the solar powered music combo from Brooklyn, NYC).   Solar Cookers International (SCI) attended and also provided financial support for SLiCK to attend.   SLiCK is affiliated to the SCI, and we strongly recommend you consider joining SCI, too.  You would be helping to spread this important technology around the globe.
Its clear that, in a world with too few solar cooks, meetings of this nature are an essential way to accelerate global development and we were pleased to be able to contribute.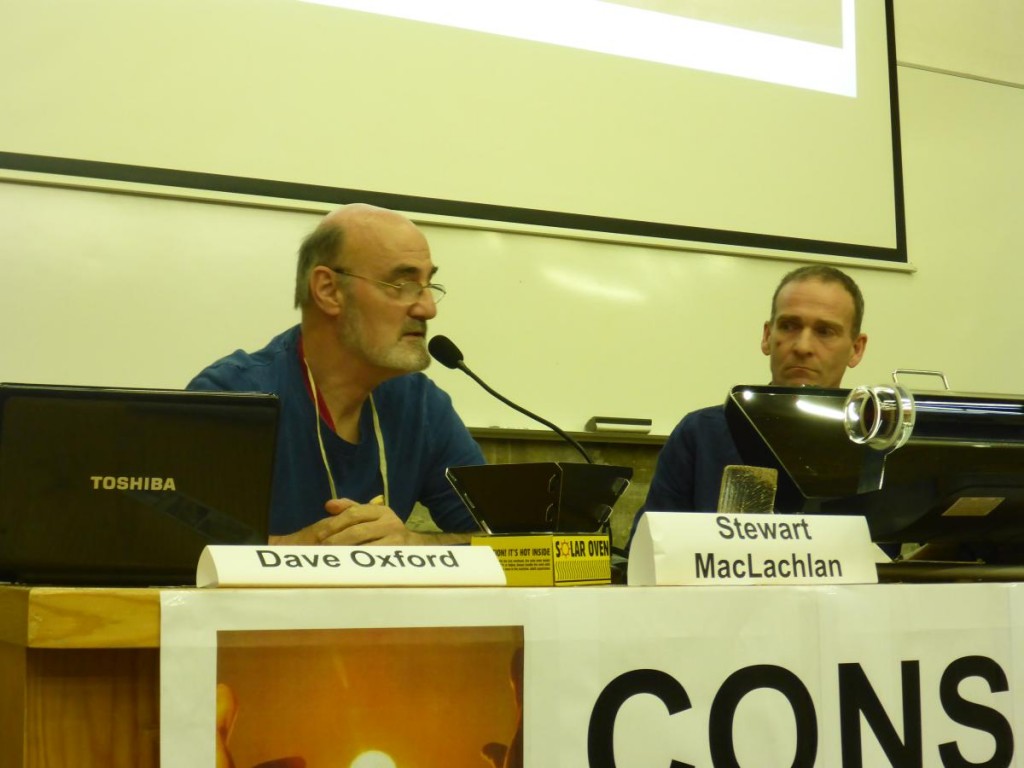 Report on Faro 
Stewart MacLachlan/Dave Oxford