Sell EcoZoom Products at your outlet.
We invite your to retail out popular rocket cook-stoves at your independent store, market stand or web-shop. Customers love our stoves when they see them. With a great back story they appeal across all demographic groups for real fire gourmet cooking, fuel saving and environmental reasons.
The minimu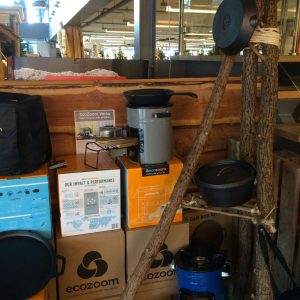 m order quantity for the first order is only £250.00 in wholesale prices (this corresponds with 4 units EcoZoom Versa). For the second order there is no minimum order quantity.
We keep the shipping costs for dealers within reasonable limits. For an order quantity of 4 units we ship by UPS at an approximate rate of 5% of the total price.
If interested, we can supply your customers directly from our London warehouse (drop-shipping). Please contact us for further information on shipping rates.
We provide you with all retail material and pictures you might need.
Contact Stewart MacLachlan at: ecozoom.uk@btinternet.com to get started.