EcoZoom UK is back in business, distributing robust clean cookstoves for the UK market. Starting in 2013 our market test of Ecozoom rocket stoves has been a success with 500 cookstoves sold in the UK and over a dozen European countries.
Zoom stoves have been greeted with enthusiasm by our customers who regularly use them. Europeans love the opportunity for cooking over real fires and the Ecozoom Versa provides all the power needed and with great results.
The beauty of a Zoom stove is not having to carry fuel or gas canisters. Collect up some sticks, pine cones or other biomass and you're cooking. The Zoom's comfortable design and its natural stability allows larger pots to be used and the wood-fired UK chef can get on with the art of outdoor food.
A Zoom Versa also burns charcoal, giving a more regular heat and needing less fire supervision – especially compared to a fuel hungry open BBQ. Slow cooking is possible, with gourmet possibilities.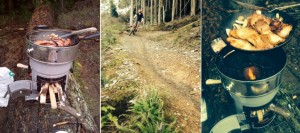 Ecozoom maintain a strong focus on the developing world. Here families rely on expensive charcoal or volatile kerosene for cooking. Many even compete for brushwood fuel, with smoky fires and pots balanced on stones. Ecozoom rocket stoves take the smoke and burn it – giving the famous clean-burning rocket effect. This efficiency is a big pull-factor when you can spend half your income on cooking fuel.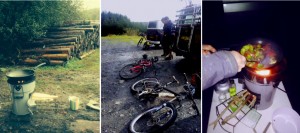 In the UK fuel is not a big issue, we have abundant resources. Zoom Stoves are used for off-grid recreation, the pleasure of a small fire and the taste factor – food can be enhanced by the fuel used to cook it.
Some keep a Zoom stove handy in case of an emergency or power cut, always a wise option but luckily not too common. For the user, safety issues are minimal – the fire chamber is well insulated, and the stove can't tip in any normal use. Supervised children can learn a lot from safely operating the stove and we received a 'thumbs up' from The Scout Association last year.
EcoZoom UK has received great reviews on amazon and also from popular reviewers such as Permaculture Magazine and The Great Outdoors (see other positive reviews below).
All round you will find the gimmick-free Ecozoom Versa to be a great outdoor cooking stove. It's our pleasure at EcoZoom UK to have successfully completed the local market test and we look forward to continuing our operations here in the UK as official distributor for Ecozoom.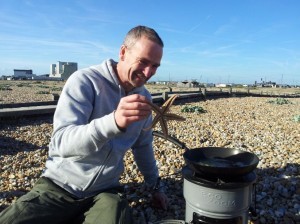 Author Stewart MacLachlan
Director – EcoZoom
More UK Ecozoom Versa Reviews
Outdoors Magic
Campfire Magazine
Singletrack